All the best of the Anvera design in 42 feet. Slender, flexible and elegant, it is the ideal travel companion for those who want to explore even the most hidden and less accessible areas of the sea.
With the Anvera 42 you can enjoy a beach area of 13 square metres,  thanks to the classic Anvera terraces, allowing you to create a space just for you … and for the people you want to travel with.
From the characteristic air intake on the roof to the mooring cleats: thanks to the carbon fibre, every detail of the boat will be a continuous discovery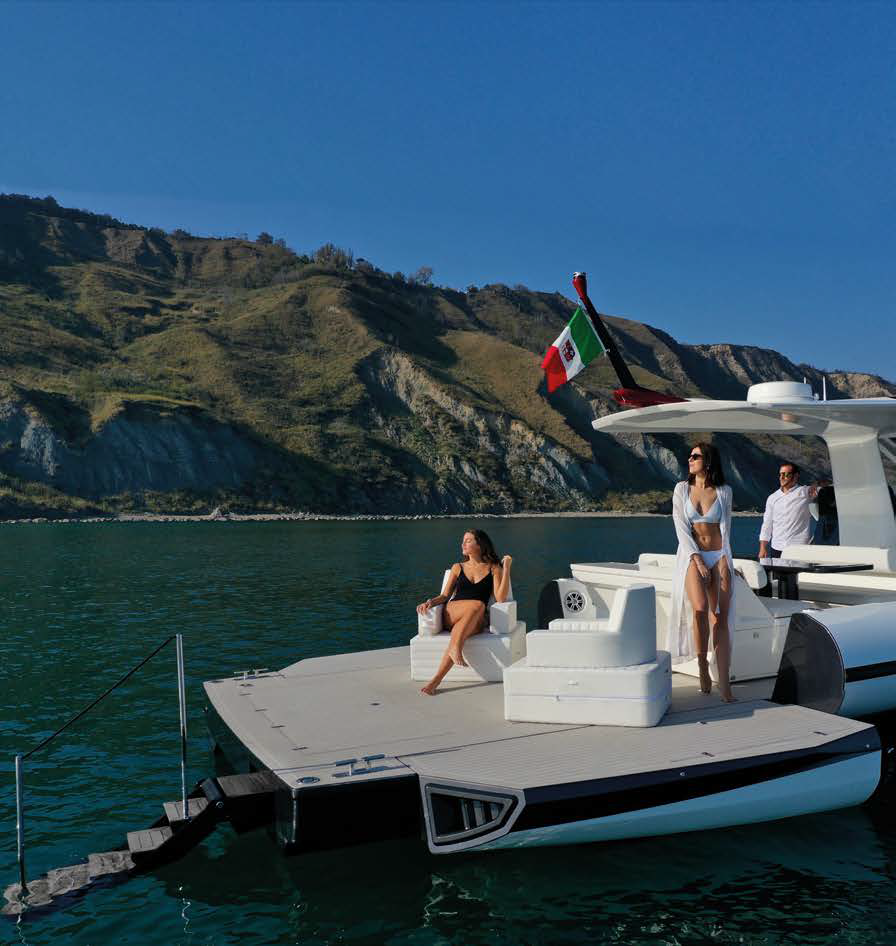 42 FEET, THE PLEASURE OF AGILITY
What are you waiting for?